Satisfactory Academic Progress (SAP) means in order to remain eligible for all types of financial aid, you must make satisfactory progress toward completing your degree requirements. SAP stands for Satisfactory Academic Progress, which means there are some basic academic progress standards that must be met each year in order for you to continue to receive financial aid.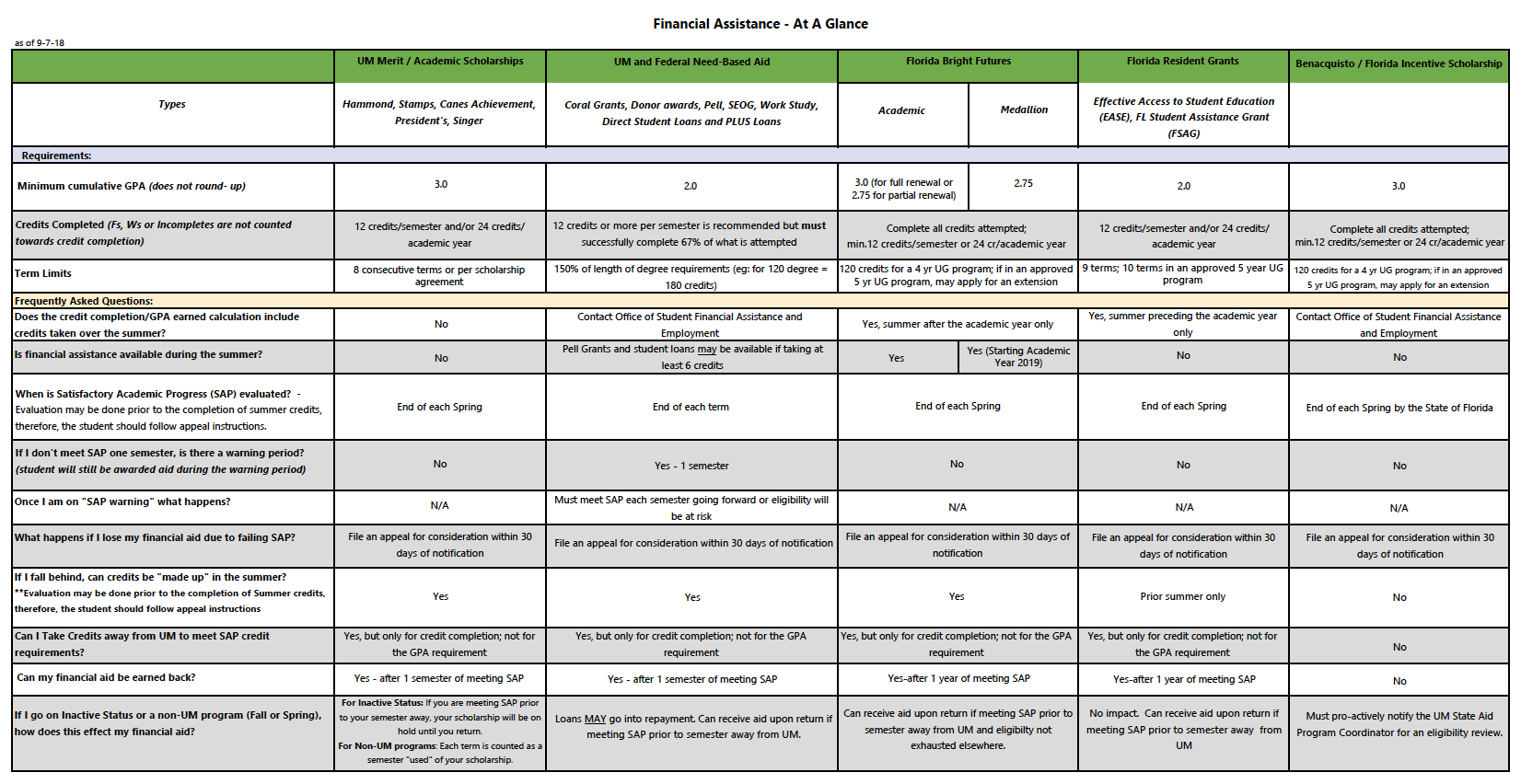 Students who do not meet the conditions listed above have the opportunity to submit an appeal to the Financial Aid Review Committee. While the committee can consider a variety of factors when evaluating each request, students must prepare a convincing argument indicating the reason for failing to meet satisfactory academic progress and a plan to get back on track. 
If a student plans to submit an appeal, all requests must be submitted to the committee no more than 30 days from the day the notification was sent to the student.